Many BC homeowners reportedly planning to leave province soon – CMP – REMAX
-Many BC homeowners reportedly planning to leave province soon-
Pandemic impacts and affordability concerns rank high among the reasons for moving out…
A significant share of British Columbian homeowners are planning to leave the province within the next five years, raising the possibility of even more supply entering the red-hot market during that period, according to RE/MAX.
Citing data from Insights West, RE/MAX said that 17% of the province's homeowners are thinking of selling their home in the next two years, while 29% are considering doing so in the next five years.
Of those planning to sell their homes, 10% are considering downsizing, 11% want to relocate somewhere else in BC, and 9% are planning to move to another province altogether in search of more affordable housing.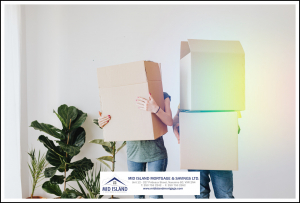 "The relentless climb of real-estate prices in BC, and in Metro Vancouver in particular, has resulted in many homeowners weighing their options for cashing out," said Steve Mossop, president of Insights West. "The option to downsize or move to a different location… in order to take advantage of the equity in their existing home has many weighing the alternatives."
For 36% of BC's homeowners, a major driver of the decision to move out was the financial impact of the pandemic. Affordability concerns ranked high on the list as well, with 72% of respondents saying that housing prices will likely continue rising over the next 12 months and lasting well into the next two to five years.
Anxiety surrounding "the likelihood of higher interest rates is also prevalent among BC residents," RE/MAX said.
https://www.midislandmortgage.com/wp-content/uploads/2021/11/MIM-NOVEMBER-POST-2021-11-08.jpeg
1387
2048
Mid Island Mortgage Brokers
https://www.midislandmortgage.com/wp-content/uploads/2017/06/logo-2017.png
Mid Island Mortgage Brokers
2021-11-03 09:56:47
2021-11-03 09:56:47
Many BC homeowners reportedly planning to leave province soon – CMP – REMAX